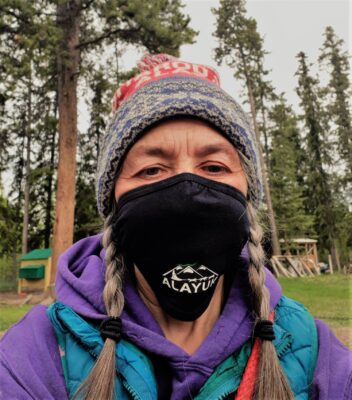 COVID-19 – SAFETY GUIDELINE ON OUR TOURS
We are fully vaccinated, included a third boost. Anyway, your health and the health of our staff are our top priority. We have put special measures in place to keep all safe during and after the activity.
See the official restrictions on yukon.ca/covid
 Alayuk Adventures follows COVID-19 rules as long as they are in effect.
General Policy and Procedure
 Equipment : We recommend that you take your own equipment like sleeping bag, tent, mattress for our backpacking trips and warm clothes and boots in winter for our dogsledding tours.
Anyway, if you need some of our gears, we wash them after each use.
We clean all the common gear, as sled, after each use.
We disinfect all the surfaces that are frequently touched during our tours and activities.
Transportation : As the physical distancing is not possible, wearing a mask is mandatory for the driver and the guests. 
Guests : When it is possible, individuals will remain 2 meters apart. Otherwise, wearing a mask is mandatory. You should have your own mask. Guest experiencing symptoms will not be accepted for the activity. We will reimburse or re-schedule your tour.
Staff : Our staff  follow the guideline and procedures. If they have symptoms, they are not allowed to work. They will get their salary. If we must cancel a tour, we will reimburse the tour.